Legal translation services by specialists who truly understand your industry
Linguistico was started as a specialist legal translation company by a former Allens Linklaters lawyer in 2008 in order to match the growing translation needs of the legal industry in Australia.
Legal document translation presents unique challenges for lawyers, clients and in-house counsel. Linguistico's legal translation services help you meet these challenges with our intimate knowledge of the most commonly-used commercial languages combined with translators having legal subject matter expertise and extensive industry experience.
Having translated millions of words since our inception, as well as providing certified legal translations, we are now the leading translation agency for lawyers in Sydney and throughout Australia. We provide legal translation services to some of the world's leading law firms, courts of arbitration, major corporate entities, banks, insurers and accounting firms.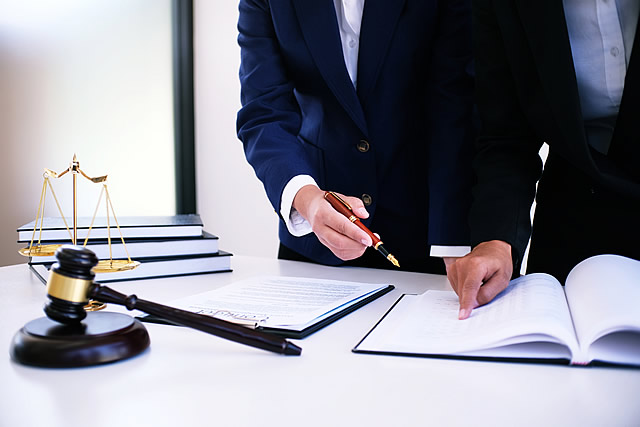 The answer to your legal document translation needs
We have a team of exceptional legal translators you can trust with your most complex documents.
With many of our translators having worked in top-tier and Magic Circle firms and with expertise across litigation, corporate, commercial, insurance and reinsurance, accounting, finance and more, our translators regularly work with:
Court documents
Judgments
Arbitral awards
Powers of attorney
Expert opinions
Contracts
Insurance and reinsurance policies
Correspondence
Company policies
NAATI certified legal translations for use in Australian courts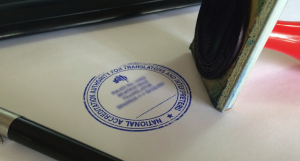 When NAATI certification is a requirement for the translation of your document, as it invariably is for use before the courts in Australia, we will allocate the work to the most suitably experienced NAATI legal translator at the time of receiving your instructions to proceed.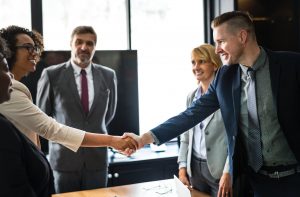 Once the translation is complete, our team of legal linguists then steps in to assist, ensuring that your certified legal translation reads clearly and that all legal terminology has been captured and understood.
In combining these teams, we produce the highest quality certified legal translations.
Let our professional legal translators eliminate one source of stress from your day
As Australia's leading legal translation company providing the highest quality legal translation services, we're here to make your job easier. Here's how our legal translation team does it:
Legal industry expertise and knowledge. Founded by a lawyer, outstanding service to the legal industry has been our ambition from day one. Our careful translator selection and processes mean you have the right team for every project.
Precision is our promise. Our top-tier legal document translators are backed up by our first-class legal editing team.
A human touch. You'll deal with a real person. Your project will be carefully matched to a professional translator and you can expect regular updates and a document delivered on time and on budget.
We take confidentiality seriously.  We have strict internal confidentiality agreements with our linguistic team. We're also happy to discuss any additional confidentiality requirements and sign non-disclosure agreements, where required.
Reasonable fees. For the highest quality work available in the Australian market, our fees remain reasonable. We don't charge urgency fees and we don't charge for follow-up consultation after a project.
Find out more about how to translate legal documents and our legal language translation services here.
Our satisfied legal translation clients
"We regularly engage Linguistico to translate lengthy technical documents in a short time frame. The translations are always of an excellent quality and Adrienne continuously works to ensure our deadlines are met. We would happily recommend Linguistico to others."
Senior Associate, Allens Linklaters
"We were very happy with legal translation services provided by Linguistico. The translations were all of a high quality and it was really good being able to work with a team familiar with the legal environment. It was also very helpful to have regular updates from Linguistico about the translations – this regular communication is most appreciated."
Lawyer, Leading international law firm
"Quick response, good quality work and great communication with the project manager – our Italian colleagues were also very pleased with the translations. A strong project team and a highly recommended legal translation agency."
In-house counsel, Australian mining company
More happy legal translation clients

Ready to simplify your complex legal translation needs?
We provide legal translation and court document translation services to lawyers across Australia. Our legal translation services can be provided remotely in accordance with client needs.
Our experience speaks for itself so contact us today to chat about your translation project or to obtain a quote.
Languages we can help with for your legal translation requirements:
Chinese legal translation

Legal translation English to Chinese

Mandarin legal translation

English to Malay legal translation

Legal translation Malay to English

Translate legal documents from Malay to English

Arabic to English legal translation

Legal translation English to Tamil

Dutch legal translation

French to English translation legal document

German legal translation

Translate legal documents from English to Hindi
Legal translation Indonesian to English

Italian legal translation

Translating legal documents from English to Italian

Japanese legal translation services

Legal Portuguese translation

Russian legal translation

Translate legal documents from Spanish to English
See more of our languages here.