First-Class Language Translation Service
Linguistico offers clients a first-class language translation service with a focus on quality, efficiency, understanding and value for money.
Linguistico sets itself apart from its competitors through our ability to really specialise and the use of industry-experienced translators, our commercial insight, attention to detail, accurate language translator service and stringent project management methodologies. Rather than hand out projects as they come in, we carefully assign your project to a team that is best qualified to handle your project with precision and depth.
We offer a complete digital translation services solution, meaning all work can be handled online, making our service simple and convenient.
Through experience in providing clear language advice to worldwide corporate entities, we truly understand the importance of accuracy, deadlines, confidentiality and value.
Core Industries
Linguistico's national translation services are regularly engaged by the Legal, Healthcare, Engineering, Mining, Financial and Government sectors.
Our personal service ensures that your language projects are managed with skill, care and attention from start to finish so that your personnel can focus on their own work safe in the knowledge that we are working alongside you.
Team Consistency
We build teams around our clients so that you are always dealing with the same project manager and the same translation team. That way, we learn about your business and your translation requirements. This puts us in a better position to assign the right people for the job, every time.
Who We Are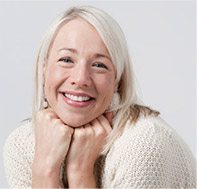 Adrienne Sycamore – Director
As one of the founding directors of Linguistico, Adrienne has helped nurture and grow the company since 2009. Adrienne brings over 15 years of project management experience, together with finely tuned operational and leadership skills. She comes from a projects-based background and has previously worked for a major investment bank and a "Big Four" accounting firm.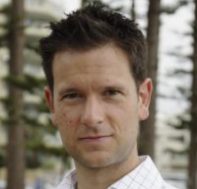 David Salter – Director
David is the founder and a director of Linguistico. A qualified lawyer in Australia and the U.K, he combines his love of languages with a clear understanding of our client industries.
David has worked in a number of large law firms, most recently at Allens Arthur Robinson in Sydney (now Allens Linklaters) where he was a Senior Associate in the Litigation and Dispute Resolution team.
Alison Cairns – Senior Legal Editor
Alison has worked in law firms in Sydney, London and Paris (where she was an Associate at Freshfields Bruckhaus Deringer). A fluent French speaker, Alison works closely with our legal translators to help produce outstanding work.
Having been on both sides of the fence as a practising lawyer and as a French legal translator, Alison understands both client and translator needs. With such extensive knowledge and experience, she is a very valuable member of the team.
Claire Forster – Senior Legal Editor / Project Manager
Claire is an Australian qualified lawyer. She was most recently a Senior Associate in a top-tier Australian firm prior to joining Linguistico. Claire's knowledge of varied legal disciplines and concepts is essential to her editing work. In addition to her legal knowledge, Claire assists with the most important aspects of quality control – with incredible levels of attention to detail acquired during her time in legal practice
Anna Hopley – Senior Legal Editor
Anna is an Australian and New Zealand qualified lawyer with over 8 years' experience handling complex commercial and insurance disputes. She has most recently combined motherhood with the completion of a Master of International Law degree at the University of Sydney. Prior to this Anna was a Senior Associate in a large Australian firm.
Amanda Brinkman – Project Manager
Amanda is bilingual Dutch / English and has had a fascination with languages from an early age – she also speaks a little French and German. Amanda manages Linguistico's relationships with its talented translators, together with regular project management in the government and healthcare sectors. She recently completed a Diploma of Publishing and Editing and also happens to be a qualified yoga instructor and a well-travelled film and theatre graduate from the University of Utrecht.
Our Translators
A brief snapshot of some of our highly experienced translators