Certified Translation Services Brisbane Wide
Linguistico offers trusted NAATI translation services Brisbane and Australia-wide, with experience across a range of industry sectors. 
Our NAATI-certified translators offer accurate human translation, without relying on technology that often fails to provide the most functionally accurate translations. Linguistico is proud to offer Brisbane translation services performed carefully by humans, not computers.
Linguistico is the most reliable, accurate choice for Brisbane translation services. We will match your business with an industry-specific expert for high quality, accurate document translation.
Linguistico has experienced translation experts in a range of demanding sectors including government, healthcare, mining and engineering, and legal industries. We will match you with a specialised translator with the expertise necessary for effective translations in your industry.
Linguistico is proud to offer accurate NAATI translation Brisbane` businesses continuously rely on, with specialised quality control processes.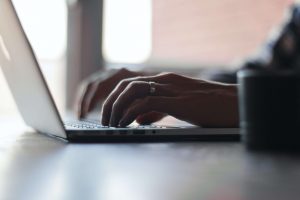 Document Translation Services Brisbane
Linguistico provides document translation services Brisbane wide, in over 90 languages. We have our document translations carefully reviewed to ensure accuracy and proper structure. With a strong team of experienced and accredited translation professionals, you can trust Linguistico to produce authentic translations of the highest quality.
With experts across a range of sectors and languages, we're happy to provide specialised services across many languages. Our NAATI certified translator services include a Chinese translator Brisbane businesses trust, a German translator Brisbane wide, and a Japanese translator Brisbane enterprises rely on. For a full list of languages click here. 
Why Use Linguistico's NAATI Translation Services Brisbane
Computer translation technology can interpret simple data, but these systems lack the depth and insight required for effective translation. Machines struggle to pick up on the subtle variations of human communication, especially when translating nuanced industry-specific terminology. 
When it comes to important documents that must be well understood by all, translation done by an expert's hand provides peace of mind as to quality and accuracy. 
Linguistico's accredited experts offer in-depth knowledge on industry-specific terminology, offering the most functionally accurate document translation possible. Our translators understand the nuanced language usage that is necessary to remain compliant with regulations and industry guidelines. 
Linguistico offers continuous ongoing support for each project. We build lasting relationships with our clients, ensuring a strong foundation for success. Clients are partnered with the same Linguistico team, for a tight-knit working relationship that encourages the highest degree of accuracy in translated business documents.
Choose Linguistico for official translation Brisbane businesses can rely on.
How To Engage a Translator in Brisbane
Contact us to provide details of your upcoming projects. The team of experts at Linguistico will be in touch to make arrangements. We will determine the size and scope of the project, then provide a project-specific quote, timeframe, and specially appointed NAATI Certified translator to match your industry and language requirements.
We are available for ongoing support before, during, and after the process, with progress updates provided throughout the process. 
Linguistico's Brisbane translation services offer you the leading document transcription in Australia. Enjoy peace of mind that your documents are expertly translated to the highest degree of accuracy.
Praise from Brisbane clients who use our Translation Services
"It has been a pleasure working with Linguistico. Linguistico provided translation services to our company for a large number of countries punctually and the turn-around time was also fantastic. Further, Linguistico was easy to work with, reliable, and responsive to our needs. The level of service and support demonstrated from Adrienne was excellent and it gives us confidence to recommend Linguistico in future opportunities."
Senior Regulatory Affairs Manager, PolyNovo
"I have always been very impressed by Linguistico's responsiveness and professionalism – it is always absolutely outstanding! I have always felt as though I am kept in the loop so that I have a handle at all times on where a project is up to.
I have found Linguistico to be very competitively priced and the service to be really friendly and particularly understanding of our processes and timelines. This has always made it a real pleasure to work with them."
Alana, Production Manager, Elixir Healthcare Education
"I have been really impressed with your customer service, especially your post-sale support, and have been making sure my colleagues are aware of your great service."
Kerrie Wiley, Research Assistant, Kids Research Institute at The Children's Hospital at Westmead
More satisfied Brisbane Translation clients


Ready to make a start on your Brisbane translation project?
Contact us today to find out more or obtain a quote.