Professional Document Translation Services Perth
Linguistico is the leading translation agency Perth businesses trust. With NAATI accredited translators specialising in a range of industries, you can trust your business will receive the highest level of accurate translation work.
We are proud to host a professional team of NAATI accredited translators Perth businesses rely on daily. For all kinds of technical and informative documents, you can trust Linguistico's industry-specific experts to provide the highest quality translations.
With our team specialising in a range of industries, including government, legal, healthcare, mining and engineering, our Perth interpreting and translation services offer each business the highest level of accuracy and functionality. Linguistico is a leader in legal and government translation services Perth wide.
Careful work performed by Linguistico's experts ensures in-depth knowledge of industry-specific terminology and language use. When proper understanding and nuanced communication is critical, you must trust an expert in your profession. Linguistico connects you with the right NAATI accredited translator Perth based for the job.
A leader in the translation industry, Linguistico proudly offers official translation services Perth businesses have trusted for more than ten years.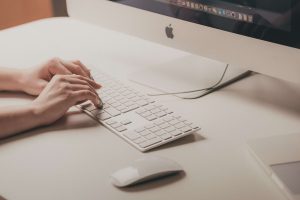 Why Use Linguistico's Translation Services – Perth Western Australia
Linguistico offers the most consistently accurate document translation services Perth wide and beyond. We will match your project to the best NAATI translator Perth WA based, so you have confidence that your documents are translated effectively.
 Each document translation service is accomplished through the careful work of an expert. Linguistico relies on humans, not machines – a process that ensures the highest level of accuracy and functionality. 
Our specialists maintain a deep understanding of industry-specific language use, terminology, and nuances in communication. With the meticulous care of our experts, you can trust that your document will maintain the highest level of functional accuracy between languages.
Linguistico encourages continuous relationships to build increasingly higher levels of accuracy in translated documents. We are an industry leader, notable not only for our high-quality translation services Perth businesses trust but also for our continuous customer support.
When you trust Linguistico for a document translation project, we will match you with an industry-specific Perth translation expert. This NAATI accredited translator will be available for ongoing customer support, including once the project is complete. Linguistico will be here for all current and future queries regarding your translation project.
How to Commence Translation Services – Perth Western Australia
To match with a NAATI certified translator Perth based, contact Linguistico through our website, or via email or phone. We will work with you to determine the size and scope of your project, then match you with an industry-specific expert translator. 
Your matched translator will work with your business before, during, and after the translation process to build a timeframe, stick by your budget, and deliver progress reports along the way. 
Linguistico is the top provider in NAATI translation services Perth wide. Our experts provide NAATI translation Perth businesses can rely on for quality, accurate translation services.
We guarantee your documents are in expert hands, so you can rest assured that your translated document is accurate to the highest degree of validity and functionality.
Praise from Perth clients who use our Translation Services
"It has been a pleasure working with Linguistico. Linguistico provided translation services to our company for a large number of countries punctually and the turn-around time was also fantastic. Further, Linguistico was easy to work with, reliable, and responsive to our needs. The level of service and support demonstrated from Adrienne was excellent and it gives us confidence to recommend Linguistico in future opportunities."
Senior Regulatory Affairs Manager, PolyNovo
"I have always been very impressed by Linguistico's responsiveness and professionalism – it is always absolutely outstanding! I have always felt as though I am kept in the loop so that I have a handle at all times on where a project is up to.
I have found Linguistico to be very competitively priced and the service to be really friendly and particularly understanding of our processes and timelines. This has always made it a real pleasure to work with them."
Alana, Production Manager, Elixir Healthcare Education
"I have been really impressed with your customer service, especially your post-sale support, and have been making sure my colleagues are aware of your great service."
Kerrie Wiley, Research Assistant, Kids Research Institute at The Children's Hospital at Westmead
More satisfied Perth Translation clients


Ready to make a start on your Perth translation project?
Contact us today to find out more or obtain a quote.