When you need complex documents translated with precision, we have both the industry and language expertise to help.
Translation is not simply about repeating the same words in another language. It is about conveying your message to your audience in words they will understand whilst also maintaining the integrity of the original document.
Your audience is key to what we do, whether a translation is for internal review, publication to a non-English-speaking population or close legal scrutiny, we approach each job differently and in close collaboration with you.
The following steps set out how a standard translation project will run. These steps help to ensure documents read naturally and that technical terminology has been captured and understood.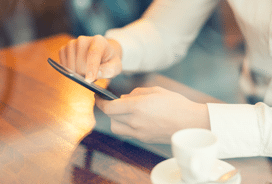 STEP 1
Contact us to let us know some more details about your project, including: languages; subject area; audience; turnaround time; regulatory / other requirements and budget.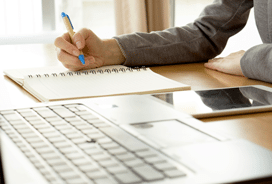 STEP 2
Our project-specific quote will detail the time and cost involved in your project.
Once approved, we begin the translation by assembling a team of translators, editors and desktop publishers (if required) with experience in your industry. Where possible, we will discuss any issues with you prior to commencing work. Sometimes further questions crop up during a project and, of course, we raise these as and when they occur.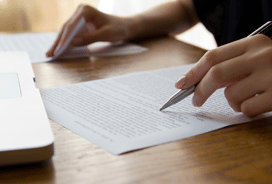 STEP 3
Once the initial translation is complete, it is reviewed by a specialist third party editor. The editor and project manager consider any substantive issues which are then discussed in detail with the original translator. The translator and project manager finalise the translation, which is then either returned the client or if typesetting of the document is required, sent to the desktop publishers.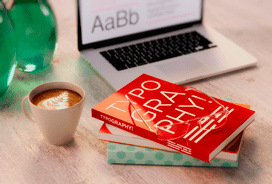 STEP 4
The translation is typeset using client-specific design files or branding before being returned to the translator and project manager for final quality checks. Once the finalised document has been returned to you for review, your project manager will remain on hand to answer any queries.
Post-Translation Service
After completing your project, our translation, editing and project management team remains on hand to provide you with continued language support. You might have questions or wish to make changes to your documents. We will work together to ensure your documents are right for you, your commercial needs and your audience, because we want to convey your meaning, every time.
Team Consistency
At Linguistico, our primary goal is to ensure we build lasting and trusted partnerships with our clients. This, we believe, is the foundation of our success and the reason behind our long list of satisfied clients with whom we enjoy ongoing working relationships. As relationships with our clients develop, we consistently use the same project manager, translators and editors (where relevant and where possible) so that, as a team, we can work together and provide outstanding work on every project.
Translation Quality
As well as quality-checking and training our translators, we offer all clients the following:
Thorough review of even the simplest translation projects
One project manager assigned to each project from start to finish
Continued use of the same translators for the same clients so that understanding of terminology and output are consistently high
Third party expert editing, where relevant to your specific project needs
Translation is a subjective subject and, unlike mathematics, there can often be no right answer. However, by using only the most suitable translators for each project, we can ensure that the finer points of language are carried across from the original to the translation, every time.